$350,000 in local scholarships offered by CKCF | Neighbors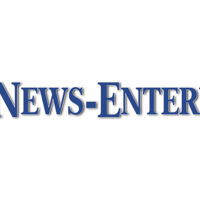 With the addition of several new scholarships for the 2022 season, Scholarship Central continues to solidify its place as the region's one-stop-shop for applying for local scholarships.
Over $350,000 is available for local students on Scholarship Central, the Central Kentucky Community Foundation's easy-to-use online scholarship platform. The CKCF added eight new scholarships this year, totaling over 150 opportunities. All scholarships are provided by generous local donors and partner organizations who want to help local students succeed. Students have until midnight March 1 to apply.
"We are grateful to the generous donors in our community who provide educational opportunities for more students through scholarships," said Davette B. Swiney, President and CEO of CKCF. "CKCF has been providing scholarships for over 50 years. We have seen it time and again, investing in our students is investing in our future. We are honored to work with donors to make these opportunities available to students.
The scholarships are open to high school seniors and college students, including several for students planning to attend ECTC. The scholarships vary in amounts and are available to new and returning ECTC students.
Scholarship Central is user-friendly and allows students from CKCF's nine-county area, which includes Breckinridge, Grayson, Hardin, Hart, LaRue, Marion, Meade, Nelson, and Washington counties, to complete a single application to be eligible for multiple scholarships. Students enter basic information once and then customize the details needed for specific scholarships.
With so many scholarships available, CKCF has made Scholarship Central an essential part of any college-bound student's toolkit, prompting more and more students to apply each year. Scholarships are offered to students in the region and eligibility is based on certain criteria. To see a full list and description of each scholarship, please visit the CKCF website www.ckcf4people.org and click browse scholarships.
The new scholarships available this year are:
Andrew Mykytiuk Memorial Scholarship: Andrew Mykytiuk graduated from Central Hardin High School and excelled in lacrosse for the four years he played. This scholarship is offered to a male high school graduate who has been an active participant in Hardin County Lacrosse for at least one year.
Deana's 7th Inning Stretch Scholarship: Deana Stewart Blevins was a graduate of Central Hardin High School where she was part of the show's choir. She was a loyal fan of the Chicago Cubs and the University of Louisville. To honor him, this scholarship is open to a high school graduate residing in one of the nine counties served by CKCF. They must be an active high school baseball player or active in the performing arts.
Juana Alicia and Gilberto Rosas Memorial Scholarship: Juana Alicia and Gilberto Rosas immigrated to the United States from Mexico in 1972. They worked hard all their lives, overcoming many obstacles to provide a better life for their family. Their determination illustrated their spirit of never giving up, their love of this country and helping others. They were never able to complete their studies but believed in the dream of a higher education. Applicants eligible for this scholarship must be a child of parents who immigrated to the United States of America.
Larry and Carol Kimberlain Scholarship: As lifelong educators, Larry and Carol understood the value of education for those with an inquisitive mind and a desire to learn and that these attributes can positively impact their lives and the community around them. surrounded. This scholarship is available to a senior graduate from the CKCF Nine Counties area who is in financial need to pay for their college education.
Nugent McGrew Scholarship: This scholarship is available to graduating seniors in Hardin or Grayson counties who plan to attend a two- or four-year college or technical school and demonstrate a desire and financial need to achieve their educational goals.
Patrick Eldon Bergman Memorial Scholarship: Patrick grew up in Meade County where he enjoyed playing sports all year round. Her legacy of caring and willingness to help others will continue through this scholarship. The recipient of this scholarship is open to a resident of Meade County and a graduating high school student.
Phillip "Duke" and Florence Deeb Owen Scholarship: The scholarship is for a graduate of Elizabethtown High School who has demonstrated school spirit and "Panther Pride". To be eligible, a candidate must have been a school athlete or an active participant in other school activities.
The scholarships vary in amount and eligibility criteria. Collectively, they represent a wide range of qualifications to reach students at many levels of academic achievement, community and academic engagement, and financial situations. CKCF serves a large region and some scholarships are specific to particular counties or schools. Information on available scholarships can be found at www.ckcf4people.org. See specific scholarships for detailed application criteria.
The CKCF is hosting a Virtual Scholarship Workshop at 5:30 p.m. on February 21. Access to the workshop is available on the CKCF website.
– Submitted