4 ways to automate future-proof businesses for unforeseen events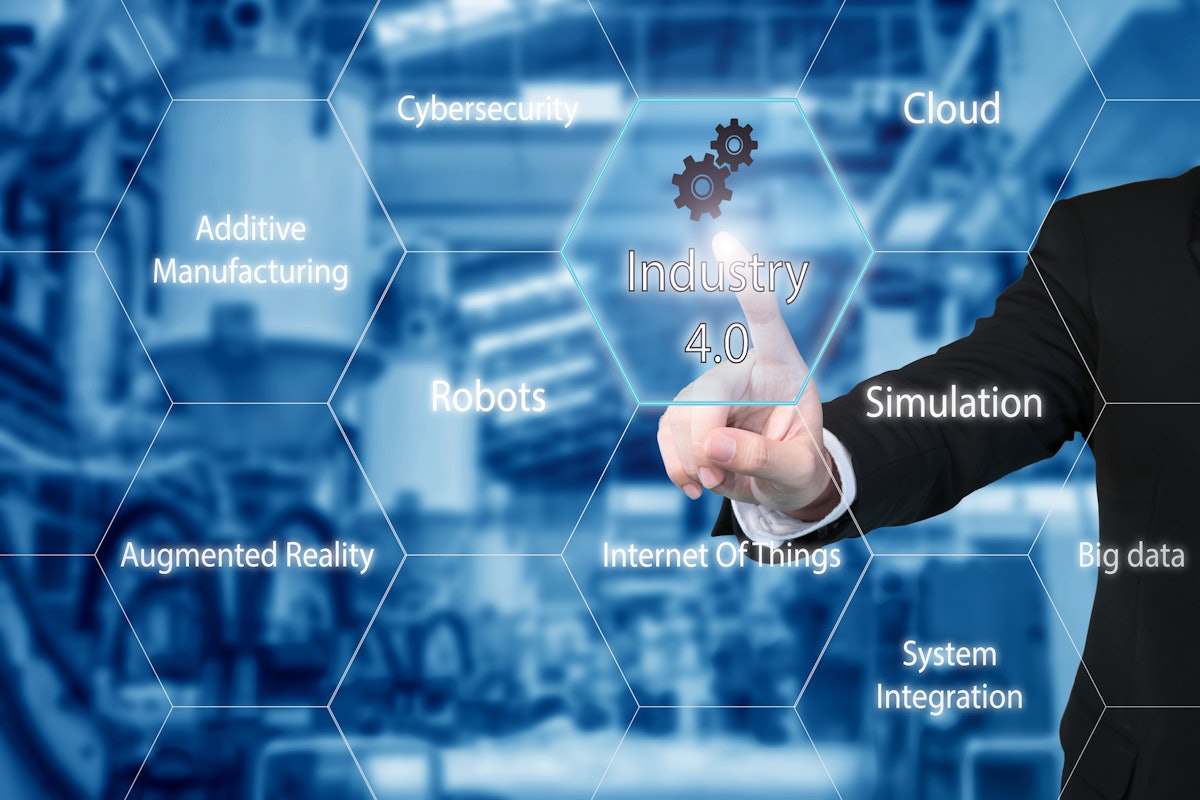 As we emerge from the pandemic and envision recovery, it's important for financial leaders to keep two things in mind about automation to drive resilience and growth. The first is the ability to react quickly to changing demands and demands, and the second is the many processes that can now be completed remotely and in much less time.
There is no doubt that automation not only improves efficiency, control and visibility of spending, but can also maximize resilience and minimize risk. Here are four ways automation does just that and, ultimately, protects the businesses of the future from unforeseen events.
1. Activating a remote workforce and automating manual processes will allow businesses to be better prepared for future disruptions.
At the start of the pandemic, businesses struggled to move away or automate overnight as certain tools, applications and networks had to be created or implemented. While many executives have struggled to find the right investments and create a resilient infrastructure, they were looking for solutions that could help convert paper invoices to electronic invoices and easily approve and process automatic payment, which led to a new interest in how the accounts payable process ( AP) was perceived, including how it interfaces with the purchasing process. For example, capturing invoices in an online portal gives businesses complete visibility into what has been spent and planned spending, while reducing the manual intensive and error-prone aspects of invoice processing.
The future looks a little different. A recently released survey by JP Morgan Chase shows that more than 50% of business leaders expect a flexible work environment after the pandemic and are adopting some form of remote working model in the aftermath of COVID-19. There is so much cloud-based stuff that employees can access it anywhere, through any software, and securely. Now businesses have the visibility and control that many lost at the start of the pandemic. Today, delivering the right software as a service (SaaS) solutions for remote workers will allow businesses to stand the test of time.
2. The speed of adoption of automation matters in today's complex environment.
The manual process of receiving, processing, and paying invoices was one of the last things executives looked to automate. As companies have been slow to embrace digital innovations to automate AP and Accounts Receivable (AR) processes, this puts stress on the back office, forcing it to change. Whether it was budget constraints or implementation issues, many had avoided this process until the pandemic exposed the vulnerabilities within. Processing payments and managing invoices in an automated way allows for better resilience. For example, since vendors won't change the way they submit invoices overnight, a flexible hotspot model – one that can efficiently handle paper, data-layer, and PDF PDFs. images, XML and portal invoices, regardless of the team configuration – is the most reliable approach to take. By implementing both PA automation and a modern P2P system, finance managers benefit significantly with regards to financial close, reporting and ongoing audits.
Forward thinking companies, for example the big Fortune 500 companies, have already come some of the way to automation and have seen efficiency and have the capital to do it. What is interesting are the medium and medium enterprises. They are the ones who can benefit from automation. Automation not only saves money and time, but it could also pave the way for greater opportunity for strategic projects.
3. Now is the time to prioritize rrisk management.
Risk management is relatively new from a supplier and payment perspective. People have experienced and realized that disruption in revenue can disrupt supply chain resilience and are investing in systems and processes to manage suppliers from anywhere and more efficiently.
Suppliers who could not travel, find a product or operate were in bad shape. Companies were looking for resiliency and redundancy from suppliers, as well as the need to communicate and react quickly. Minimizing supplier risk is and will continue to define success for many businesses. Through consistent, consolidated and continuous management of supplier information throughout the supplier relationship lifecycle, true visibility of supplier risk can be maintained.
Today's complex world teaches businesses that risk management simply cannot be ignored. Managers are now asking for transparency, visibility and diversity. Procurement teams are able to achieve this when supplier management becomes exponentially more efficient and consolidated through automation.
4. Use automation to increase efficiency, maximize control and improve visibility of their spend.
The big trend now is how to automate and how to do it effectively to boost resilience. One problem that we have seen is that if all the knowledge for a supplier contract or the way it is obtained is with one person or a small group, there is a lot to be lost. What happens when this person or group is not available? It is an exhibition, and it manifested itself acutely last year. Businesses will greatly benefit from transparency by including an online system.
There is a lot of talk about maximizing working capital and minimizing risk. Many finance executives think of working capital broadly and may not think of it from the perspective of supply chain finance, which has many benefits. Working capital is known as the fuel of any successful midsize business. While maximizing working capital is an interesting angle that does not always translate into this growing trend in supply chain finance, there are many ways to do it, such as giving suppliers the opportunity to take advantage of discounts for advance payment or by offering them different payment terms. If a business needs more cash, which we saw during the pandemic, many have looked to offer supplier discounts. Those with automation were able to quickly work with their suppliers to give them the option to view their invoices or quickly follow the approval process.
The events of the past year have accelerated automation and created a new wave of transformative changes for many businesses to improve the customer experience. Businesses need to assess where they are today and take action as they approach their automation journey, especially when considering how they can improve and sustain their businesses in the face of unpredictable events.