Before the introduction of the vaginal ring in sub-Saharan Africa, potential users expressed several concerns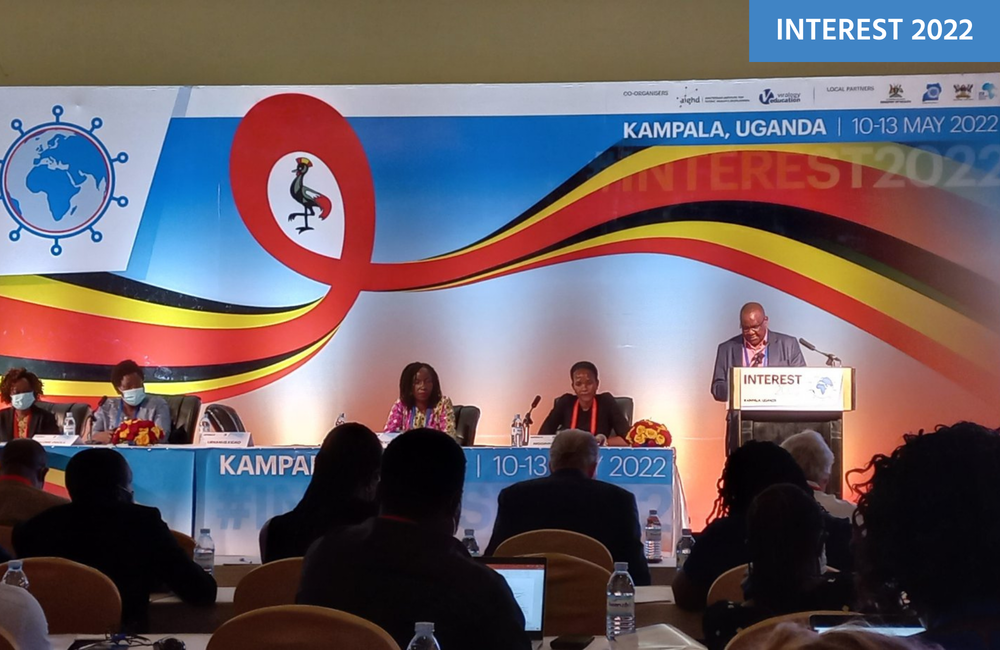 Almost 50% of Kenyan women interested in using the dapivirine vaginal ring are willing to pay up to 100 shillings (less than a dollar) for it. Thirty-nine percent would pay between 100 and 400 shillings ($0.94 to $3.72), while only 14% would pay more than four hundred shillings, according to a report presented last week at the INTEREST 2022 conference in Kampala. .
The current price recommended by the OPTIONS Consortium (an international partnership that brings together global experts to accelerate new HIV prevention options) is between $6 and $8 per ring.
The results of the study presented by Dr Urbanus Kioko of the University of Nairobi revealed that out of 423 women interested in using the ring, the majority (83%) would be willing to pay, while the remaining 17% wanted it. free of charge. Customers who said they were willing to pay were guided by a "payment card format" to identify the highest amount they were willing to pay. Although more educated women had less interest in using the ring, they expressed a greater willingness to pay for it.
Current oral PrEP users also expressed more interest in ring (84%) than non-users (73%), suggesting that ring clients could come from those already using oral PrEP.
In January 2021, the World Health Organization recommended the vaginal ring as an additional prevention option for women at substantial risk of contracting HIV. This form of PrEP is a silicone ring inserted inside the vagina and slowly releases an antiretroviral (ARV) drug called dapivirine over a month, providing an alternative to daily pills. The effectiveness of the ring for HIV prevention has been estimated between 39 and 63%. In many African countries, the PrEP ring has not yet been approved but is currently under investigation. Thorough and consistent engagement with potential end users is key to gauging their interest, understanding potential roadblocks, and ensuring the product is successfully introduced.
But it's not just the price that's an issue.
A poster at INTEREST describes the results of a South African study that interviewed 15 young people (20-30 years old) and four female sex workers (30-35 years old) about their perceptions of the ring. While ten of the youths had heard of the ring, none of the sex workers had heard of it. Despite the acceptability of the ring, a major concern was that it protected against exposure to HIV through receptive vaginal sex but not anal sex.
A poster from Zimbabwe also featured findings from 51 potential end users (adolescent girls and young women, adult women and sex workers) and community influencers (parents of adolescents, religious and political leaders). They praised the discreet, long-acting nature of the ring, but were concerned about its relatively less effectiveness, potential discomfort with product inserted into the vagina, and the possibility of it being felt or dislodged during intercourse, resulting in involuntary disclosure to a sexual partner.
Another poster revealed misconceptions about the PrEP ring from a study in Kenya of 18 women aged 18-29, 17 sex workers and 22 HIV and family planning service providers. The young women feared that the ring would fall out, get stuck or disappear into the body. They also predicted difficulty with self-insertion and removal, and wondered whether use during intercourse might be discreet.
Sex workers and healthcare providers were concerned that the ring was less effective than oral PrEP. Providers were also concerned that some women would have difficulty practicing good hygiene during insertion and would contract infections. They also had misconceptions about side effects, fearing that using the ring would lead to a long-term increase in vaginal discharge, which would negatively affect users' sexual health.
In sub-Saharan Africa, women account for more than half of all new HIV infections among adults and the PrEP ring has the potential to strengthen HIV prevention efforts. Therefore, these concerns of potential users in several countries reveal the need to proactively reach communities with accurate information to combat misconceptions and ensure informed choice. Product demonstration should also be incorporated into education efforts to improve community understanding. Price will also be a key factor in determining the affordability of the ring, especially in low- and middle-income countries.
References
Kioko U et al. The value of a ring for women in Kenya: a study of willingness to pay for the dapivirine vaginal ring. INTEREST Conference, Abstract 257, 2022.
Vundamina N et al. PrEP pill, ring or injection? End-user perspectives on the introduction of long-acting HIV prevention methods in South Africa. INTEREST Conference, Abstract 257, 2022.
Simmonds F et al. Potential end-user and community perspectives on new biomedical HIV prevention methods in Zimbabwe. INTEREST Conference, Abstract 254, 2022
Kiruki M et al. A qualitative investigation of potential barriers to the provision and use of the prep ring in Kenya. INTEREST Conference, Abstract 254, 2022