British Columbia Pacific Tales | Traffickers feed on Ukrainian chaos | Views Section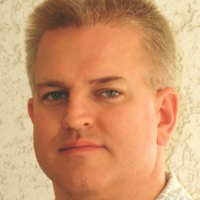 A WOMAN in her early thirties arrives at the border of Ukraine and Poland, her three children in tow. She spots several other people getting into a van as an older woman approaches her. She's taking a group to Switzerland, she says with a smile, where they can be safe with host families. She and her children can join them, but they must hurry. The van will leave in a few minutes. With little time to think, the woman boards the van with her children, and neither of them are ever seen again.
This nightmare has repeated itself time and time again in the countries of Eastern Europe. Human traffickers see a great opportunity to make a fortune by capturing and enslaving millions of people fleeing war-torn Ukraine. As most of the men stayed to fight, the women and children fled the country, hoping to find sympathetic people to help them. And they do. Government agencies, the United Nations, private organizations and individuals are working hard and taking great risks to help the ten million refugees fleeing Ukraine.
But among these good Samaritans there are leeches and vipers and they are very good at what they do. Local relief agencies and journalists who witness this activity under their noses say it happens every day at border crossings. A reporter saw an unmarked vehicle driven by a man wearing a t-shirt that read "Assistance" in multiple languages. When she asked the man what agency he worked for, he simply replied "the government". When the reporter insisted on getting more specific information, he left.
For a refugee in an unknown country who doesn't speak the language, who has no money or connections, a person who seems to be in authority and seems like a beacon of hope. Indeed, that is why the legitimate aid workers are there. But it is not easy to separate the real help from the trap.
Women and children will likely end up in the sex trade. Some porn websites now offer full menus of videos featuring Eastern Europeans, and illegal brothels operate around the world. But it would be a mistake to assume that traffickers are not interested in men. They are also in high demand, as workers in illegal fishing operations, mining and agriculture. Illegal fishing boats are the perfect place to exploit trafficked people. For someone who doesn't want to be there, a ship at sea is a prison. On a boat that fishes illegally, there is no communication, no pay, barely enough food and no possibility of remedying the situation. Traffic covers a lot of ground and their assets are in high demand.
It's a good time for human traffickers. The demand for slaves to meet labor needs such as illegal fishing and the sex trade has never been higher, and chaos across the world gives traffickers the freedom to do what they do: feed the miserable and vulnerable among us. In the Pacific, we are no strangers to trafficking. The islands serve as both producers and consumers of slaves. Keep this in mind if you are getting a massage from someone with a Ukrainian accent.
BC Cook, PhD, lived in Saipan and taught history for 20 years. He currently resides in the Americas