Capital Markets Weekly: Resumption of equity supply and sovereign green bond issuance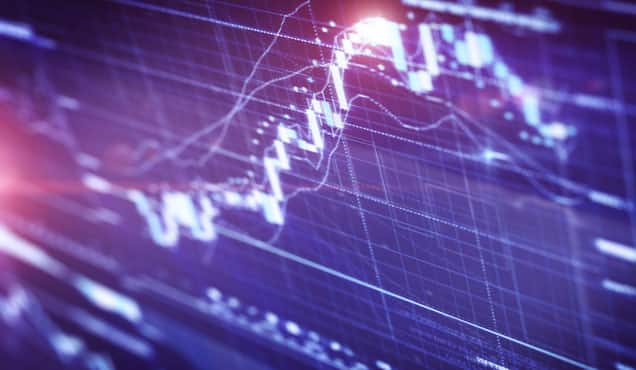 Equity Offer-MENA
Following the highly successful initial USD 6 billion privatization of Dubai Electricity and Water Authority in April, which was sharply increased from 6.5% to 18% of the company's share capital after the offering was subscribed 35 times , there has been another clear success in the region with another potentially large offer under consideration.
Borouge, a petrochemical joint venture between Abu Dhabi National Oil Company and Borealis, announced on May 23 the sale of approximately 10% of the company, with an offer of 3 billion shares at AED 2.45 (0.67 USD) each to raise approximately USD 2 billion. The Abu Dhabi stock market recorded gains in 2022 and was up 52.4% year on year from launch date, with gains of 17.4% in 2022. closed on May 30 with a total demand of $83.4 billion, according to a company statement. .
Against a backdrop of rising stock markets, more MENA stocks are said to be in the works.
Energy media outlets including Oilprice.com have published unconfirmed reports that Saudi Aramco is exploring the idea of ​​listing and selling a minority stake in its business unit, Aramco Trading, suggesting it could represent up to 30% of entity, and claiming that this market analysts have suggested that this block could be worth $30 billion.
Ongoing unconfirmed reports also suggest a further sale to Saudi Aramco itself could be on the cards. A recent Wall Street Journal article suggested it could target up to US$50 billion and involve additional secondary listings (on exchanges such as London, Singapore and elsewhere). Aramco posted an impressive net profit of $39.47 billion in the first quarter, compared to $21.72 billion in the equivalent quarter of 2021. Its initial public offering in December 2019 raised $29.4 billion, thanks to the sale of 3.45 billion shares at SAR32 each in January 2020. In 2022, Aramco's share price fell from SAR 32.2 on January 2 to SAR 41.40 on May 31.
As of May 31, Saudi Arabia's Tadawul index had recorded year-to-date gains of 13.5% and a 12-month appreciation of 21.9%.
Marafiq, the Saudi Power and Water Utility Company for Jubail and Yunbu, has appointed banks to prepare for the sale of a 30% stake in the company later in 2022. Currently, Saudi Aramco, SABIC, the Royal Commission for Jubail and Yanbu and the Public Investment Fund each own 24.81%. The sale is expected to be worth 4.5 billion SAR or 1.2 billion USD.
Dubai's Emirates Central Cooling Systems Corporation (Empower) is also reportedly naming banks for its future IPO, also scheduled for 2022. The company, part-owned by the Dubai Electricity and Water Authority, is one of ten companies linked to the government identified for IPO in a program established by the Deputy Ruler of Dubai, Sheikh Maktoum bin Mohammed last November.
According to a May 27 filing, Eletrobras plans to issue 628 million new shares, reducing the government's stake to less than 50%. In parallel, BNDESpar, the private equity unit of the state bank BNDES, plans the secondary sale of 69.8 million shares. A 15% greenshoe facility will be made available, potentially increasing the transaction by an additional 105 million shares. The price is scheduled for June 9, with trading in the new shares set to begin on June 13. Based on the share price at the time of the announcement, the deal – including the over-allotment facility – could be worth around BRL 35 billion ($7.4 billion), the second-largest volume ever. for a Brazilian stock sale behind the 2010 bid for Petrobras.
Despite the overhang of the proposed capital increase, the privatization is perceived positively by the market: the company's share price fell from BRL 32.3 at the start of 2022 to BRL 42.76 on May 27, the date of the 'announcement. The BOVESPA index is also in positive territory for 2022, with year-to-date gains of 7.52% as of May 31, reflecting Brazil's heavy natural resource footprint.
ESG sovereign debt
Austria made its green bond debut, a May 2049 issue sold on May 24. It placed €4 billion (€250 million held by the issuer) mid-swaps plus 22 basis points, three tighter than the opening price forecast, with demand reaching €25 billion. euros according to Reuters sources.
According to Markus Stix, Director General of the Austrian Treasury, the deal achieved "Greenium" – the cost savings of the ESG format – worth 2.5 basis points. He pointed out that this yield economy had allowed Austria to issue at a lower yield than the Austrian bond "maturing in 2040, despite being … nine years older".
Denmark also debuted as a green bond issuer earlier in 2022 with a domestic market sale, while Greece is expected to follow in the second half of 2022.
AFT, the French debt management agency, announced on May 24 the sale of a syndicated inflation-linked green bond maturing July 2038. The €3 billion issue was launched on May 25 with demand reaching 24 billion euros and was offered at a real yield of -0.926%, "the lowest real rate level ever observed" in a syndicated OAT, according to the AFT press release.
While details have yet to be worked out, Prime Minister Fumio Kishida said on May 17 that Japan would need 150 trillion yen in investment over the next decade to become carbon neutral, noting that this would include the 20 trillion yen ($157 billion) green transition issue. JGB debt. More specific plans are to be drawn up later this year by a panel on climate transition.
Our opinion
Debt and equity markets have rallied globally in recent weeks, suggesting that investors are adjusting to an environment of persistent inflation, rising energy and food prices and tighter monetary policy. The improvement does not imply that the supply of stocks in general now faces a noticeably more favorable environment: as of May 30, the Nasdaq and S&P 500 indices were down 23.4% and 13.3% in 2022, the Euro STOXX 50 11.2% weaker. The Renaissance US IPO index has also improved recently, but still shows losses of around 48% for 2022.
In the global context, markets in the MENA region played a prominent role in bucking the unfavorable global trend. The privatization of DEWA was very successful while the IPO of Borouge also benefited from a "hot" market response. This, in turn, provides a positive backdrop for further selling in Saudi Arabia and the United Arab Emirates if energy prices remain high.
The Brazilian stock market also performed relatively well, benefiting from the country's natural resources. Although a major deal, Eletrobras' planned capital increase had previously been well received by market investors on the grounds that diluting the role of the state could improve business performance.
Prior to the sale, however, election uncertainties and former President Lula's opposition to the sale seemed to indicate future risks to the performance of those investing now. This was highlighted by the Financial Times on May 18, when it said Lula had "warned potential buyers against getting involved". Given Brazil's tight fiscal situation and a new Lula-led administration's focus on spending elsewhere, our country risk specialist Carlos Caicedo suggests it would be unlikely in practice for him to seek to reverse the current operation and to restore majority state ownership, with limits on state buybacks of new shares further limiting its policy options.
Another technical constraint concerns the liabilities of Madeira Energy, which controls the Santo Antonio hydroelectric plant and is minority-owned by Furnas, a subsidiary of Eletrobras. Eletrobras had previously suggested that resolution of the matter would be necessary for it to proceed with its own capital raise.
Given the sizable nature of the deal, its receipt will be important in determining the appetite for further market sales of state assets, should the post-election political environment make it possible (i.e. whether President Bolsonaro was re-elected).
Elsewhere, the debut of green bonds from Austria and green indexed French syndication continue the continued expansion of sovereign ESG issuance in Europe, with Greece expected to follow later this year. Japan's plans for green bond issuance are a major potential boost for global green sovereign issuance, although the targeted $157 billion equivalent is spread over a decade. For comparison, in 2021 the United States was the largest country for green bond issuance according to Climate Bonds Initiative reports, with $81.9 billion in new issuance in the year compared to 50, $3 billion in 2020. Its cumulative stock has reached $304 billion. , ahead of China with $199 billion in green debt outstanding at the end of 2021. Another constraint is the "Green Transition" label: depending on its scope, this could allow investments that do not meet global standards for green bonds , thereby reducing the appearance for non-domestic ESG investors.
---
This article was published by S&P Global Market Intelligence and not by S&P Global Ratings, which is a separately managed division of S&P Global.