Chronicle: The argument for coming together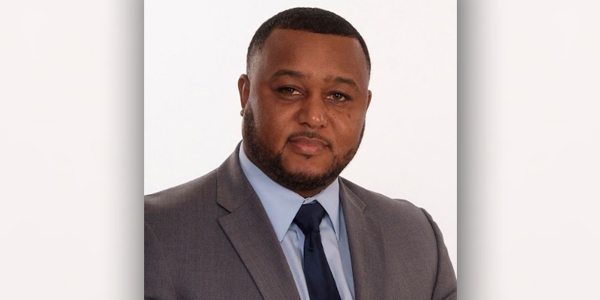 [Opinion column written by Romeo Ruddock]
An individual has not begun to live until he can rise above the narrow confines of his individualistic concerns to reach the larger concerns of all humanity. ~ Martin Luther King Jr.
Bermuda has become more politically and socially polarized in recent years. Everyone seems to be defined by their affiliation with a particular political ideology, gender, race, religion, or sexual orientation. Many hoped the global COVID-19 pandemic would help fix that. We live in one of the most difficult periods of our life; however, we are more divided than ever on this twenty-one square mile island. Why are people so angry? Why do we insist that there is no other option than the one we have? Why haven't we been able to pull ourselves together? Unfortunately, we have spent more time separating, arguing and spreading misinformation as the virus and escalating violence tear our communities apart.
Unfortunately, COVID-19 and the violence that continues to ravage the island do not care about our divisions. We cannot survive economically and socially if we remain separated. We must show respect and concern for all residents of Bermuda, whether we agree with their views or not. The erosion of social, moral, cultural, economic and political values ​​will severely hamper our recovery from the COVID-19 pandemic. Economic inequality adds fuel to the fire. The stark differences in today's financial security are a source of anxiety, fear, distrust and resentment. Bermudians and non-Bermudians struggle to pay their monthly bills, pay off debts, cover the costs of food, education, health care and housing. Our failure to appreciate the economic frustration and pain that residents feel will continue to drive us apart.
We need to speak candidly about the economic impact that COVID-19 continues to have on the economy and how we can work together to improve it. We cannot stay in a constant state of delusion and denial.
Although the lasting impact of the pandemic has affected public health and the economy, acts of violence – incidents involving guns, stabbings and other criminal activities – have increased, particularly in the black community. We have to ask ourselves why does this keep happening? We need to "tell it like it is" and be honest about the underlying issues that drive this type of behavior. And it's time to break the proverbial code of silence.
Do we value life? Do we hold people accountable for their actions or inaction? People have wanted to provide information in many circumstances, but have decided not to for fear of reprisal. The Crime Stoppers hotline and website allow us to anonymously report those responsible for these acts of violence and eliminate the risk of retaliation. Gone are the days when we could "see and blind – hear and deaf". Our civic duty is to help law enforcement eradicate abusers in our communities.
To succeed, we will need a new era of relationships, one marked by cooperation, not conflict. Whatever our status, we must be seen as individuals, not as part of a group that is either oppressed or part of a group that oppresses. Divide and conquer is no longer an option. The energy that could be used to transform this island is wasted. Moreover, we must be prepared to do what is necessary to revive the economy. Blindly adhering to a particular point of view or ideology can do more harm than good; but talking to business leaders and other professionals who have experience in different regions can be invaluable. And it is not just the government, but "we the people" who must be strong enough to solve these problems and willing to let go of traditional and entrenched beliefs so that we can emerge from this quagmire, successfully. Being inclusive and working collaboratively means Bermudians and non-Bermudians must maintain a willingness to embrace the possessive pronouns of "we" and "our" and "we".
Collaboration, when successful, leads to better solutions and greater benefits. Bermuda's economic recovery is paramount, and it is imperative to ensure that our young people have access to higher education, certifications, training, and the ability to upskill to compete locally and globally. We cannot allow those easily swayed by political grandstanding and racial baiting to impede an inclusive recovery. And we must be prepared to banish those cultural mores, practices, and codes of silence within certain subsets of our community that protect perpetrators of negative behavior. Such practices have only proven counterproductive to real progress in the black community, while empowering the few determined to perpetuate these behaviors, and even passing them on to younger generations as a legacy. Undoubtedly, this will only undermine any progress that can be developed as part of an inclusive and recovering society.
We must be proactive and intentional in our approach. The government spends a lot of money to help individuals and families pay for food, shelter, and a wide variety of other needs. However, financial assistance programs are not sustainable without increased government revenue.
We need to be creative and think outside the box to solve the current economic crisis. A think tank should be established with Bermuda residents to identify strategic investments and policy changes to facilitate more effective alignment with our current situation. Serious consideration should be given to revising corporate income tax. Tough tax choices must be made to ensure a fair recovery to help residents move from barely surviving to thriving.
Many industries, especially hospitality, small businesses and entrepreneurs, continue to grapple with how to afford the costs associated with the pandemic. The development of a fund enabling them to obtain loans at low interest rates is another area of ​​potential collaboration.
We must be prepared to invest in creative and strategic initiatives for more inclusive long-term growth by working with international companies to develop initiatives that will secure training visas for Bermudians to gain international experience, making them more skilled and more competitive in local work. market on their return to Bermuda.
I do not and will not claim to have all the answers; however, I felt compelled to put myself out there to appeal for us to come together for the greater good of all on this island. We must work together. The contribution of expatriates and foreigners should be celebrated rather than belittled. It is time for us to realize that together we are the cavalry; we must put aside our differences, make our leaders understand the importance of uniting the island around a plan for economic growth that includes everyone and save us.
– Romeo Ruddock
20 Most Recent Opinion Columns

February 18: Column: "Consecutive high-level resignations"
February 18: Column: A new era for public transport
February 16: Column: Increasing the Availability of Affordable Housing
15 Feb : Column: Planning a retirement for someone
February 14: Column: Heart Health Awareness Month
February 10: Column: Protection of victims of domestic violence
February 05: Column: BPS, gang violence, silence and more
February 02: Chronicle: resignations, hearings, good sides
01 Feb : Column: Birth rate, care, education, etc.
Jan 31: Column: Should bid to bring back America's Cup
January 28: Column: Tyrrell on Covid, rules, balance, etc.
Jan 27: Column: Raising Awareness of Teen Dating Abuse
Jan 26: Column: Eliminating the Toxicity of Speech
January 24: Column: Smith on education, Covid testing, more
Jan 24: Chronicle: What has the government done to make life better?
Jan. 23: Column: human rights, equality law, etc.
Jan 20: Column: OBA wants "it goes both ways on Covid"
January 19: Chronicle: "Remembering and revering our elders"
Jan 14: Column: 5 Financial Mistakes Women Make
January 12: Column: Celebrating Dr. Weldon's Contributions

Opinion columns reflect the views of the author, not those of Bernews Ltd. To submit an op-ed column/letter to the editor, please email [email protected] Bernews welcomes submissions, and while there are no length restrictions, all columns must be signed with the author's real name.
–
Learn more about
Category: All, News, Politics