Fashion brands failed to protect workers in military-ruled Myanmar – The Diplomat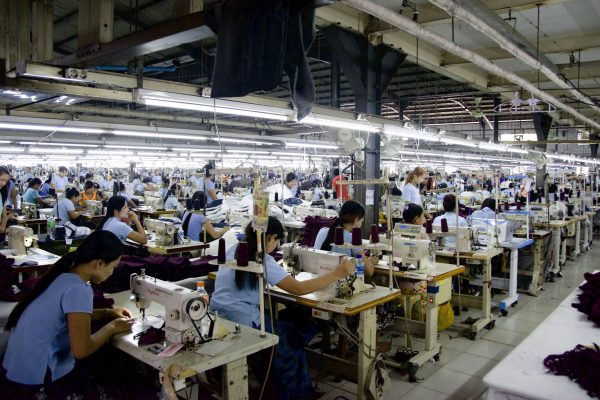 "We want brands to know that the factory is pressuring workers to say good words when contacting workers. We want brands to know the reality on the ground.
A garment worker at the Huabo Times factory in Myanmar made the appeal in March, more than a year after the start of the country's military dictatorship, which sparked a coup on February 1, 2021. The worker spoke of desperate times for workers who endured harassment and abuse, without even time to go to the bathroom because of the impossible goals the factories set for them.
Fast forward a few months and the world watched in horror as the Myanmar military executed four pro-democracy activists in the country's first use of the death penalty in more than three decades – marking a deadly escalation of state repression in the 18 months since Myanmar's military illegally seized power. The killings came after a series of brutal – and often deadly – ​​attacks on opponents of the military regime.
It is a struggle in which garment workers have played a leading role. Since the start of the coup, at least 55 trade union activists have been killed and more than 300 trade union leaders and members of the labor movement have been arrested. Almost all union leaders were forced into hiding, while those still working in the factories were effectively silenced due to the very real fear of repercussions. Due to severe restrictions on civic freedoms and reporting under military rule, it is now nearly impossible to get a clear picture of the reality on the ground.
Since the military coup, the London-based company Business and Human Rights Resource Center followed the significant increase in labor and human rights violations against garment workers in Myanmar. With our partners and allies, inside and outside the country, we have followed up over 100 cases of alleged abuse against at least 60,800 garment workers in just 18 months. There is no doubt that widespread and systemic labor violations are occurring in fashion supply chains in Myanmar. These allegations have been linked to factories supplying some of our favorite fashion brands such as H&M, GUESS, Inditex (Zara & Bershka), Next and Primark, raising serious concerns about who is suffering from the making of the clothes in our closet. .
The case we recorded painting a grim picture. More than half involved wage theft (55 cases), while other common violations included abusive work rates and forced overtime (35 cases), attacks on freedom of association (31 cases) and gender-based violence and harassment (28 cases). We also recorded the killing of seven workers by the military and security forces, as well as the arbitrary arrest and detention of at least 29 workers.
Several of the allegations of abuse involved the violent repression of union leaders and workers. On 20 April this year, two union activists were brutally assaulted and arrested by six soldiers after participating in a protest against military rule in Yangon. On the way back, a military vehicle rammed their taxi before the soldiers beat the two women, loaded them and the taxi driver into their vehicle and took them to an interrogation center.
In another incident a year earlier, six workers – including a union leader – at Xing Jia Footwear were shot dead by military and police after workers gathered outside the factory to demand unpaid wages. . Several workers have been arrested and three have been sentenced by a military court to three years in prison over what rights groups say are groundless accusations.
Many cases of abuse are said to have been perpetrated directly by the brands' factory suppliers, or by the military in collusion with the suppliers. Workers and unions suspected collaboration between companies and the military in 15% of registered cases, although the number could be much higher given that the management of the garment factory and the armed forces seem deeply linked . The military has raided factories to arrest workers it suspects of participating in anti-coup protests, and factories have shared lists of union leaders with the junta, according to the unions. The army also carried out door-to-door searches of workplaces, hostels and homes. Given that garment workers are at the forefront of the country's civil disobedience movement demanding an end to dictatorship and the restoration of democracy in Myanmar, these alleged abuses are likely just the tip of the iceberg.
Faced with this ongoing and often violent repression, many local and international unions are calling on international brands to withdraw from Myanmar until democracy is restored.
There are certain risks associated with brands leaving Myanmar. The country's garment sector employs some 700,000 people. If orders dry up and factories close, these workers, 90% of whom are women, will lose their jobs. Many may find themselves destitute in the midst of a crisis of conflict and economic instability. According to Save the Children, families in Myanmar lost on average more than half of their income since February 2021 and a third of households depend on the help of others to survive.
However, some groups of workers Argue that the remaining brands do indeed prioritize profits over human rights. Garment workers now earn less than $2 a day, well below what is needed to survive. Factories have used the dictatorship to roll back hard-won labor rights and protections that unions have fought for over the past two decades.
The Resource Center invited 33 brands, all of which allegedly source from factories in Myanmar with recorded abuse, to respond to the allegations. Of the 23 brands that responded, the majority (16) highlighted their policy commitments to protect the human rights of workers in their supply chains, including conducting human rights due diligence. Despite these commitments, most cases of alleged abuse in brand supply chains remain unresolved, demonstrating a worrying gap between company commitments and factory reality. This raises questions about whether it is possible for brands to conduct effective due diligence in the current situation.
Importantly, 17 brands said they had opened their own investigations into the allegations. And seven brands – including C&A, H&M, Lidl, Next and Primark – outlined the actions they were taking to ensure a remedy for affected workers, an essential step in delivering any companies' commitment to human rights. But just over a third (nine) of brands relied on the findings of social audits or their own interviews with suppliers to refute the claims, without any direct engagement with unions or workers, which is crucial for a effective worker engagement. It is also worrying for the future of the sector in Myanmar.
The reality is that as the dictatorship drags on, it seems likely that the situation for labor rights – and human rights more broadly – ​​will only deteriorate.
"We have worked hard to protect jobs and workers' rights," said Khaing Zar, president of the Myanmar Industrial Workers' Federation. "But…we see that the military dictatorship is not going away…It is important that we contribute to their immediate and permanent defeat…it is our moral duty to make difficult decisions that will end the suffering of our people.
These circumstances raise serious questions for brands that continue to source from Myanmar, and their investors, about their ability to do so responsibly and ensure the protection of workers in their supply chains. At a minimum, they must undertake the ongoing and heightened human rights due diligence required of operating in an active conflict zone. But it's increasingly difficult for brands to get real oversight of conditions in their suppliers' factories and ensure compliance with their own, as well as international, standards and obligations.
What is clear today is that brands need to wake up to the harsh reality that business as usual is simply not an option in Myanmar. And where due diligence is not possible, or where it leads to the conclusion that protecting workers' rights is not possible, a responsible exit strategy – in consultation with unions and workers themselves – must be considered. . Now is the time for brands, and for the world, to stand with those who have kept so many apparel companies profitable, whose clothes hang in our closets today.