Lessons from the Money and Finance Report (RCF)-2022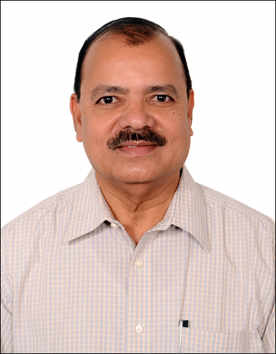 Curiosity is built around the revival of the economy with a pandemic well positioned to roll back to become endemic, the ultimate way in which pandemics dissipate. The sigh of relief coming from its reduction is experiencing yet another episode of grave threat from the geopolitical storm created with the protracted war between Russia and Ukraine.
Rising inflation headwinds, capital flight with the United States and many western economies are raising policy rates, tightening interest rates to fight inflation, factoring in rising input costs and supply disruption of import-dependent components and many other debilitating threats have increased uncertainty and risk.
In this type of highly volatile and uncertain trading environment, the Money and Finance Report – 2021-22 (RCF22) has provided in-depth insights based on actual pandemic experience, research and empirical analysis on the mechanics of how the economy has suffered and how it may evolve, as a way forward highlighting its interconnections taking into account predictable factors. RCF22 has an appropriate theme – "Revive and Rebuild".
Drawing inspiration from RCF22, market participants and other stakeholders can rework their business strategies/approaches and establish long-term principles of prudential policies to effectively counter risks and unlock growth potential to help accelerate recovery and to accelerate growth.
Deeper impact of the pandemic:
RCF22 has exposed the deep-rooted erosion of societal entrepreneurial capacity as yet unquantified and may not even be quantifiable, part of which may even be a permanent impairment while the rest may reestablish stretched normality over a longer time horizon. . Bankruptcies, closure of some units, depletion of capacity, loss of lives and livelihoods, increasing levels of poverty, loss of jobs and many other debilitating factors that may not be reflected in the data system can go unnoticed but can lead to supply-side disruptions that negatively impact total factor productivity (TFP).
Using the two-year pandemic period as a window, the corporate sector has deleveraged and reduced its balance sheets with more liquid assets, but this has stifled appetite for capacity expansion and the restoration of the business cycle. investment. The halt in innovation and product developments will have a prolonged negative impact on the global economy. Unless a virtuous circle is generated to rejuvenate, innovate and invest, it will be difficult to put the economy on a high growth trajectory to offset the deeper losses suffered during the pandemic and its aftermath.
This, coupled with slowing demand for non-essential items by the household sector, has depleted consumer demand. The flight-to-safety trend amid fears of increased household healthcare spending has impacted investment appetite and slowed the resurgence investment cycle. Fractured household balance sheets and labor displaced from contact-intensive activities have impacted consumer demand and the quality of capital. But the national economy has resilience as some other sectors of the economy have taken advantage of this crisis to rebuild and reconfigure their ecosystem.
Due to pandemic stress, GDP plunged to -6.6% in FY21, recovered to 8.9% in FY22 and assuming a growth rate of 7.2% for FY23 and 7.5% beyond, it could extend to 2034-35, by the time the economy is able to fully erase the scar of the pandemic.
In the short term, the recovery will require absorbing the excess excess liquidity lingering in the system with a non-disruptive approach. Because it is observed that every one percentage point increase in excess liquidity above 1.5 percent NDTL causes average inflation to rise by 60 basis points in one year. In the last monetary policy review on April 8, RBI estimated excess liquidity at Rs 8.5 trillion. It will have to be absorbed using the tools available under the Liquidity Adjustment Facility (LAF). RBI has introduced the Standing Deposit Facility (SDF), a new tool to absorb liquidity overnight or for longer duration without issuing government securities. Furthermore, monetary policy has prioritized price stability as the nominal anchor of the future growth path by changing the tone of the policy stance linked to the evolution of inflation.
RCF22 also observed that growth will be threatened once general government debt exceeds the threshold of 66% of GDP. According to IMF, India's debt-to-GDP ratio was 74% in 2019, a notch higher than the trigger point even before the pandemic. It is now estimated to have risen to nearly 90% due to the widening budget deficit due to increased pandemic spending, improved health and immunization spending.
According to RCF22, even with the best possible macroeconomic results, general government debt may not fall below 75% of GDP over the next five years. If adverse scenarios materialize, debt could, in fact, hover above 90% of GDP all the way through. A medium-term debt consolidation strategy aimed at reducing debt to less than 66% of GDP over the next five years is therefore important to secure India's medium-term growth prospects. Debt-to-GDP ratio expected to decline gradually as economy recovers.
Reforms that are already underway include privatization and monetization of assets, tax reforms (GST and rationalization of corporate tax), targeted sectoral incentives to increase production and exports under the production-linked incentives (PLI). Adopting a fiscal policy that focuses on investment spending and boosting infrastructure can go a long way in reviving the economy.
As a tech hub, India is emerging as the hotspot for nurturing start-ups and unicorns whose ideas turn into businesses. It will create a conducive environment for start-ups and unicorns to thrive and prosper. Many funding programs are open as venture capital fund investors seek opportunities to shape new ideas to accelerate entrepreneurship. Encouragement of urban settlements by improving housing and physical infrastructure is well underway, with most states implementing the RERA framework.
But the economy navigating through such a long time horizon of almost a period beyond a decade might face other risks along the way. This will require sustained policy implementation and an inclusive resolve to address the challenges. With regulators and government working closely with market players, an enabling environment is being created to accelerate recovery despite external sector hurdles and soaring energy prices. The historic advancement was the vaccination program.
It set a new benchmark with 91% of the population receiving at least one dose of vaccine as of April 3, 2022. A total of 1.8 billion doses have been administered, including first, second and precautionary (booster) currently approved vaccines. In India, 91% of the eligible population (12+) has received at least one vaccine and 77% of the eligible population (12+) is fully vaccinated.
This has created a positive ecosystem for the economy to operate at full capacity with market players looking for opportunities to fully exploit the potential. The economic intelligence provided by RBI through RCF22 will go a long way towards building a strong strategic framework that can potentially accelerate recovery and sustainable growth with other strengthening parameters that align.
END OF ARTICLE