Over 10 million eligible residents claim spending vouchers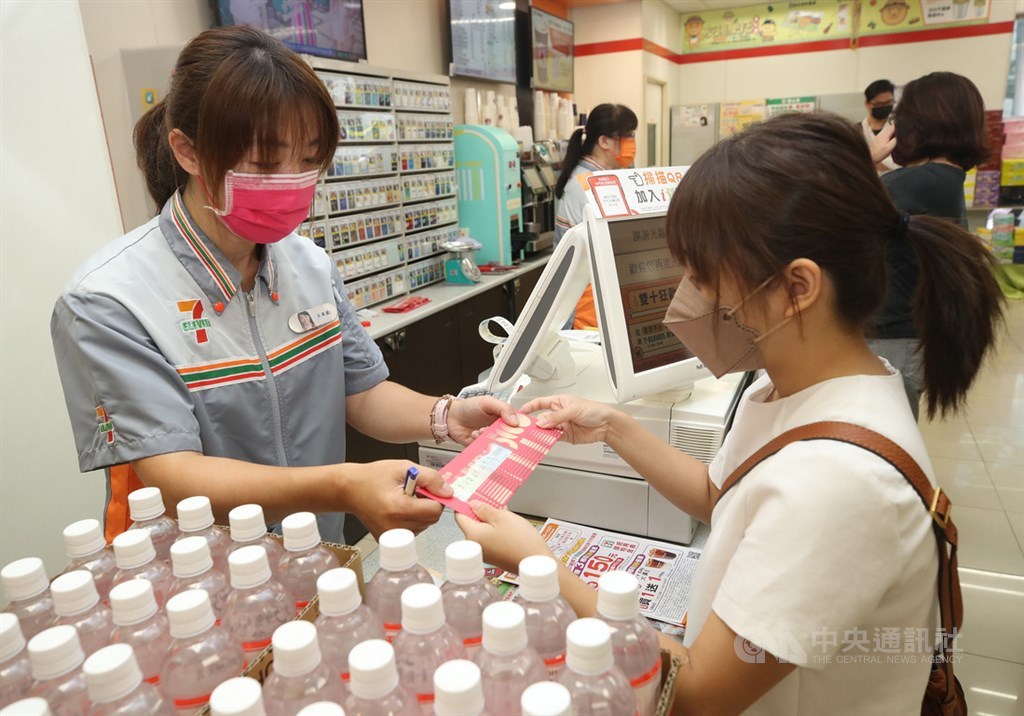 Taipei, Oct 9 (CNA) More than 10 million eligible residents in Taiwan have claimed expense vouchers worth NT $ 5,000 (US $ 179) in physical or digital form in the first two days since vouchers have become available, the Ministry of Economic Affairs (MOEA) said on Saturday.
Data released by the MOEA showed that around 10.63 million people had claimed their vouchers by 3 p.m. on Saturday, which includes nearly 6.6 million residents who received physical vouchers.
The latest tally was up from the 8.98 million residents who claimed the vouchers on Friday, while 4.92 million claimed physical vouchers.
The Cabinet decided to issue the vouchers in a bid to boost private consumption after an increase in nationally transmitted COVID-19 cases in mid-May dampened consumers' willingness to spend.
The drop in spending took a toll on the local domestic demand driven service sector, with many accommodation operators and food / drink vendors putting workers on leave.
As the surge in COVID-19 cases has since been brought under control, the Cabinet expects the vouchers to encourage spending and strengthen the service sector.
The vouchers are expected to generate around NT $ 200 billion in economic benefits, according to the Cabinet,
In addition to the NT $ 5,000 vouchers, several government agencies such as MOEA, Ministry of Transport and Communications, Council of Indigenous Peoples, Council of Hakka Affairs, Ministry of Education and National Development Council have issued their own vouchers of various denominations to further increase spending.
As of Friday, voucher recipients are allowed to use the cash alternative at stores, restaurants and food vendors across Taiwan and can do so until April 30, 2022.
In the first round, physical vouchers can be redeemed until October 21 after eligible recipients register for vouchers at convenience stores, cosmetic stores, and supermarkets from September 25 to October 1.
The second round for recipients to claim physical vouchers will run from November 8-21 after individuals register from October 25-31.
Eligible recipients are also allowed to register at post offices across the country to get their vouchers.
For the digital versions of the vouchers, online registration started on September 22 and will continue until April 30, 2022. The use of the digital vouchers also started on Friday and will continue until April 30.
In July 2020, the government issued vouchers worth NT $ 3,000, but individuals had to pay NT $ 1,000 to receive the vouchers and they expired on December 31 of the same year. This time, no upfront payment is required.
According to the MOEA, 23.32 million people, or 98.35% of eligible people, collected the vouchers in the first round, resulting in expenditure of nearly NT $ 64.48 billion.