Republican lawmakers say removing Trump-era tariffs increases dependence on China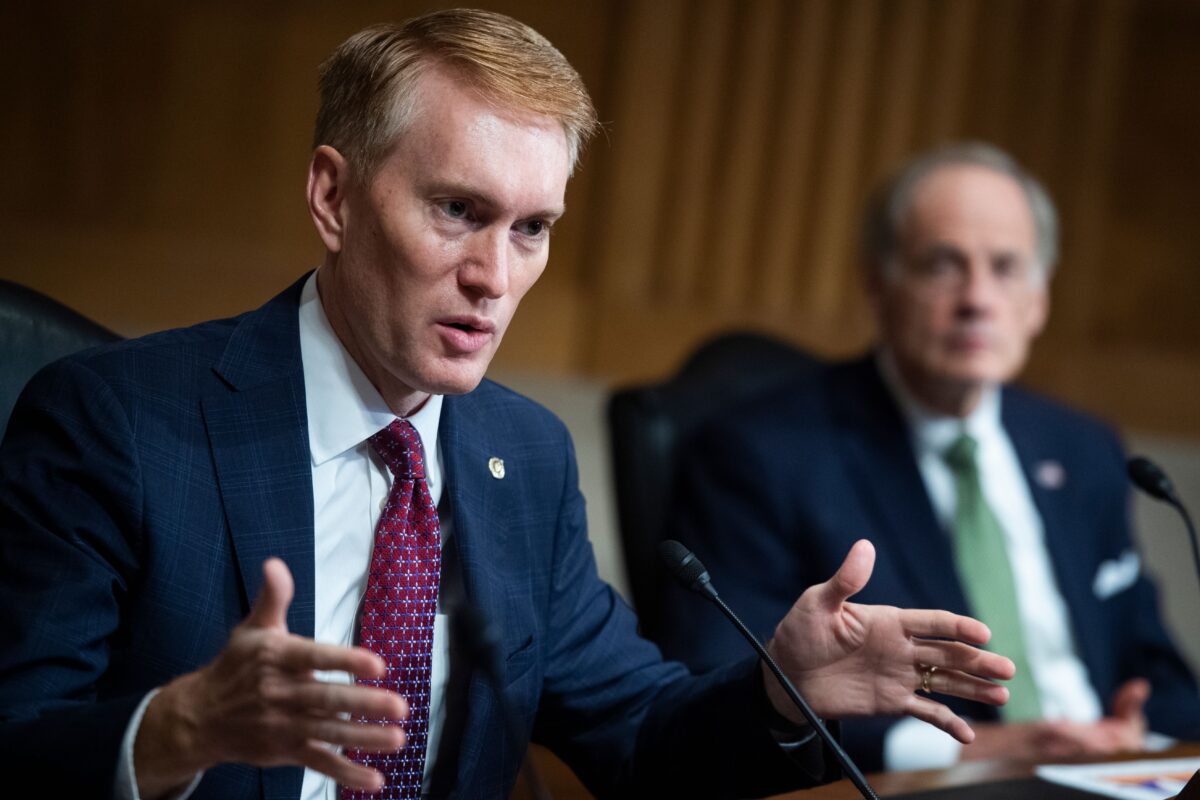 President Joe Biden has considered removing tariffs on Chinese goods to rein in product prices amid soaring inflation, which Republican lawmakers say would deepen the United States' dependence on China. regard to China.
"There is a lesson we should have learned in the time of COVID, that we cannot depend on the Chinese communist government for our supply chain," Sen. James Lankford (R-Okla.) told NTD , a subsidiary of Epoch TV.
"So [Biden]is trying to solve a real problem that he created by creating an even bigger problem for the United States in the long run, by going back to China so that we can solve this problem now," Lankford said.
"It makes us even more dependent on China in the long run," he added.
Sen. Rob Portman (R-Ohio) also weighed in, citing 2018 Section 301 Report in China's laws, policies and practices relating to technology transfer, intellectual property and innovation, which he said "determined that China was not playing by the rules, [and is] involved in subsidizing by dumping and other unfair trade practices".
As a result, he said, Trump's "Phase 1" trade deal with Beijing has not been fully implemented.
Portman further warned that lifting these tariffs would "send a message to China and other countries around the world that when countries are found to be trading unfairly, there will be no result".
"When they commit to something…and don't complete it, we shouldn't reward them," Portman said.
He also said that such actions have a very minimal impact on inflation.
Solutions
Given the potential ramifications the move would bring, Lankford offered to tackle the issue at home rather than reach out to China.
"We need to have a policy that works to make things in America that deals with regulations…that deals with production issues that [Biden] doesn't want to deal with it," he said.
"It should make it easier to produce in America, not easier to pick it up in China."
Meanwhile, Portman pointed to another remedy that rules out a blanket elimination of tariffs and deals with them on a case-by-case basis through a exclusion process put in place by the Trump administration to respond to the COVID-19 outbreak.
"If the product imported from China is not otherwise made here in the United States, it could be a good candidate for the reduction or even the elimination of this tariff, because it does not help American workers", a- he declared.
Lankford suggested keeping tariffs on those that directly compete with Americans or are unfairly traded.
"It's not a level playing field for American workers," he said.
The Epoch Times has contacted the White House for comment.