To pay or not to pay? Ransomware blame game intensifies – Analysis – Insurance News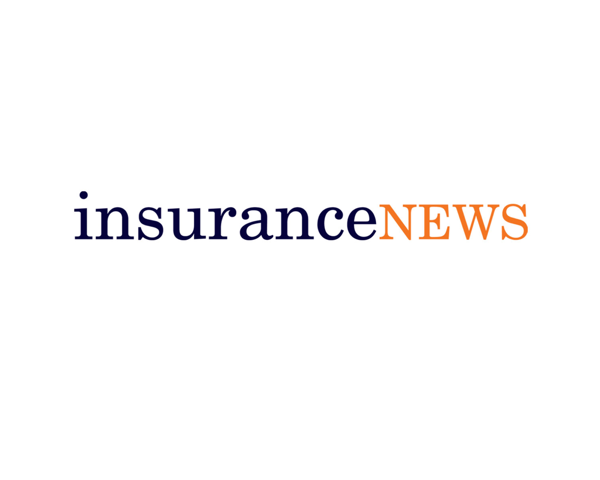 Insurers can be an easy target when the going gets tough – and responses to the current ransomware epidemic are a perfect illustration of this point.
Ransomware attacks have increased in number and size, and over the past week pressure has grown on insurers to reimburse ransomware payments.
Having insurance coverage makes it easier for attacked businesses to pay, and paying ransoms is fueling the problem – it makes sense. Giving money to criminal gangs is never a good thing, so insurers should stop doing it.
Is it really that simple? Industry experts suggest not to do this – for various reasons which we will detail later.
But last week, a report by the government-funded Cyber ​​Security Cooperative Research Center (CSCRC) called for banning insurers from "making ransom or extortion payments."
The report cites "evidence from overseas" showing that cyber crooks will find a list of insured companies and process them one by one, demanding the exact amount covered by the insurance.
Whether this has already happened in Australia is not clear.
"Many cyber insurance policies offer explicit coverage for extortion and ransom payments," the report says.
"This is problematic because it serves to fuel the criminal enterprise of ransomware gangs, especially those that prey on insured organizations.
"Although ransomware payment should not be criminalized, it is justified to prohibit the payment of ransoms by insurers. "
The report also recommends that an IT checklist be provided to SMEs, and suggests that having cyber insurance can lead to security complacency.
The CSCRC report was followed a day later by the Commonwealth Government's Ransomware Action Plan, which reports a 15% increase in attacks over the past year.
"The Australian government does not tolerate paying ransoms to cybercriminals," Home Secretary Karen Andrews said in the plan's introduction.
"Any ransom payment, big or small, fuels the ransomware business model, putting other Australians at risk. "
The plan does not mention insurers, but it does commit to introducing mandatory reporting of ransomware incidents and stand-alone offense for all forms of cyberextortion.
The Insurance Council of Australia says it supports measures that help businesses improve cybersecurity, such as cyber risk health checks, and also supports the reporting of ransomware payments.
He says the coverage provided by insurers for ransomware "varies from industry to industry depending on the risk appetite of each insurer," but leaves the door open for change.
"These products will continue to evolve in line with community expectations and commercial considerations," an insurance spokesperson said.NEW.com.au.
Brokers and underwriting agencies specializing in cyber hedging have been more direct.
Marsh points out that only 15-20% of businesses worldwide buy cyber coverage, so to say that insurance fuels ransomware is "not accurate."
There is also a subtle but important point to emphasize: it is not the insurers who pay the ransoms or decide to pay the ransoms, it is the customers.
"Ransomware attacks happen because hackers are very successful at what they do and enough companies are paying them to keep criminals profitable," Kelly Butler, head of Marsh Cyber, Pacific, told the 'assurance.NEW.com.au.
Rather than instilling complacency or willingness to pay, having insurance "gives the customer the best possible chance not to [paying] the ransom demand ".
Troy Filipcevic, CEO and founder of cybersecurity underwriting agency Emergence, agrees ransomware attacks are on the rise, but says "the idea that cyber insurance and ransom payment coverage has exacerbated this type of attack is false".
"The focus solely on ransomware payments, in my opinion, is a straightforward view of a complex problem," he told Insurance.NEW.com.au.
"Paying ransoms only examines part of the problem and does not take into account the larger context of the impact of a cyber attack on a business.
"Online insurance policies typically cover more than ransoms, including the costs of responding to cyber events which include digital forensics, legal aid, notification fees, and public relations fees to avoid costs. name a few. Business disruption, reputation damage, and potential third party claims are all aspects of a cyber attack that could arise from a ransomware event.
Mr. Filipcevic says that in reality only a small percentage of ransom demands are paid.
"If the business has good backups, strong incident response plans, and reacts quickly, the business can often face the cyber threat without paying the ransom.
"My view is that cyber insurance and, where appropriate, the payment of ransoms, is a critical part of the business response and resilience to recover and resume operations in a timely manner. "
Lawyers are also skeptical of efforts to solve a complex problem with overly simple solutions.
Wotton + Kearney partner Kieran Doyle says banning insurers from covering ransom payments is not the answer to "an ever-growing threat."
"It does not follow that the existence of an insurance policy by itself causes an insured to pay a ransom," Doyle said.
"In our experience, many businesses, especially SMBs, are simply focused on making decisions that will keep them afloat no matter who foots the bill. "
Insurers must be sensitive to the needs of an insured in a crisis, he says.
"The way is open for insurers to exclude coverage of ransom payments from cyber insurance policies. However, such conditions are unlikely to be very attractive to brokers and policyholders in the current climate and [are] unlikely to have the desired effect of curbing the increase in ransomware attacks.
"Instead, future reform can focus on two priorities: identifying and prosecuting cybercriminals, and making businesses better prepared for ransomware and other cyber incidents. "
Solving the problem will not just come down to the coverage offered or not offered by the insurers.
It would be too easy.
Tackling ransomware will also require hard work by businesses, governments, and law enforcement to mitigate risk and reduce the number of attacks.