US senators from Alaska want to ban imports of Russian seafood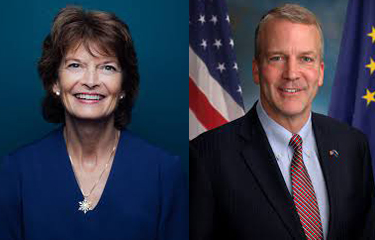 US senators from Alaska have introduced a bill that would ban the country from accepting seafood imports from Russia.
Republican U.S. Senators Dan Sullivan and Lisa Murkowski filed S.3614, the U.S.-Russia Seafood Reciprocity Act, on Wednesday, February 9. The bill aims to respond to the Russian embargo on American fish and other seafood products that was put in place after the United States and its allies imposed a series of sanctions against Russia following its takeover of Crimea in 2014.
In a statement, Sullivan said most Americans would be shocked to learn that the United States continues to accept Russian seafood at its ports. He cited current events surrounding Russia's possible invasion of Ukraine as an opportunity to correct an "unacceptable trade imbalance" between the two powers.
"For years, I have lobbied officials at every level, from the Oval Office down, to pursue a seafood trade relationship with Russia based on principles every American can understand — fairness and reciprocity," Sullivan said. "We don't have that right now, and [Russian President] Vladimir Putin is profiting hugely at the expense of our fishermen here at home, with the value of Russian seafood imports into the United States increasing by 173% since 2013, the year before the embargo was imposed.
The bill's introduction comes after Alaska state lawmakers passed a resolution at a committee meeting last month that calls on US President Joe Biden's administration to call for an end to the Russian embargo. Failing that, state lawmakers want the United States to adopt theirs.
The federal bill has the backing of the Pacific Seafood Processors Association, whose president Chris Barrows said the denial of access unfairly targets Alaskan processors.
"We are grateful to the Alaska congressional delegation for working tirelessly across multiple jurisdictions to address this glaring trade imbalance and support domestically harvested seafood made more difficult by seemingly intractable geopolitical forces." , Barrows said.
Photos courtesy of Wikimedia Commons