When it comes to chores, are we getting lazy or smarter?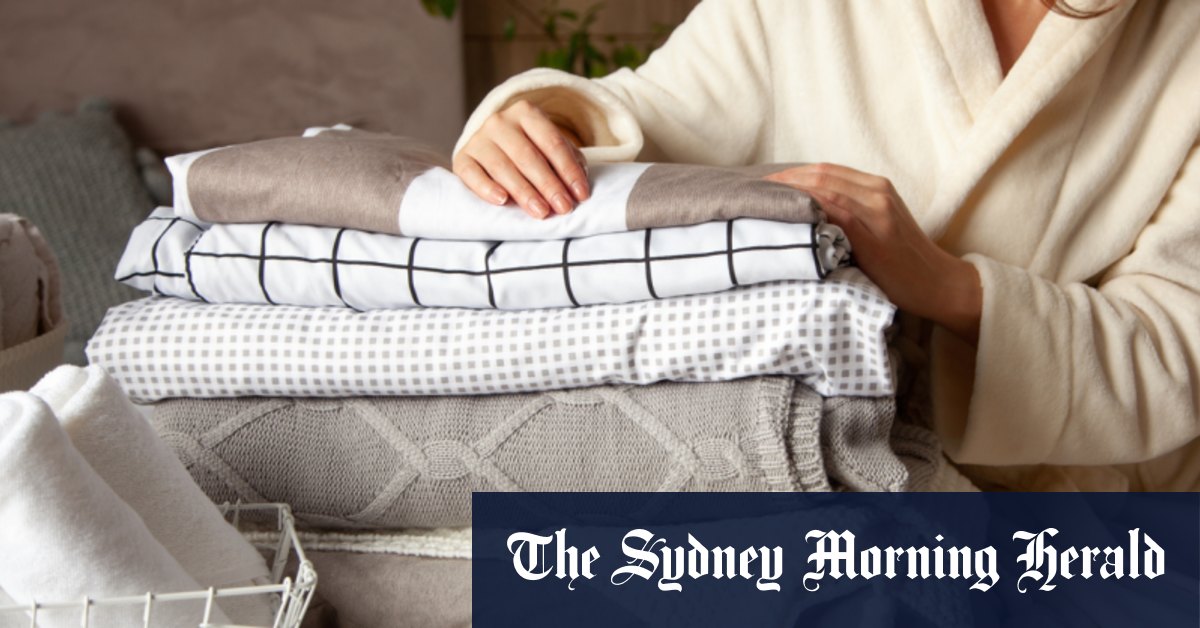 We were once a vibrant nation, proud of our willingness to get dirty and get the job done.
But today we seem to be getting rather less Survivor and rather more Downton Abbeyalmost all of our personal tasks being simply outsourced.
We have cleaners to keep our homes ship-like, supermarkets and liquor deliveries to save us the trouble of shopping, Uber Eats, Deliveroo and Menulog to relieve us of cooking chores, Airtasker for odd jobs that demand too much effort and even shirt-ironing companies to get us ready for the post-pandemic return to the office.
Now the latest service provider has just hit the market: Sheetly, a company that will deliver fresh, hotel-quality sheets weekly or fortnightly so we never have to wash sheets again, or iron or fold that cumbersome fitted sheet. The service costs approximately $20 per Queen-size sheet set.
"We looked at the household chores that take up so much valuable time," says Sheetly chief executive Wendy Rattray, who is launching the service in Brisbane, with Sydney and Melbourne to follow. "Everyone is so busy these days that we thought a sheet subscription service would come in extremely handy.
"This means people who are short on time won't have to spend so much time washing, drying, folding and ironing sheets, and we can also deliver towels to save people this problem as well. Many people in the apartments often don't have storage space either, or find it difficult to dry their things when it rains or they can't drag their laundry onto the balconies.
Too chic to wash
True, the lack of time for household chores is beyond doubt. Australia currently ranks ninth out of 38 OECD countries for its share of long-hour workers, defined as those who work more than 50 hours a week.
According to figures from the Australian Bureau of Statistics, about 30% of employed men and 11% of employed women report a usual working week of 45 hours or more. Professor Mark Wooden, a research fellow at the Melbourne Institute of Applied Economic and Social Research, says: "Despite the prominence given to underemployment, 'overemployment' is more prevalent in Australia. »