Who will be the next young MLB star to sign a long-term contract? Seven candidates, including Juan Soto and Vlad Jr.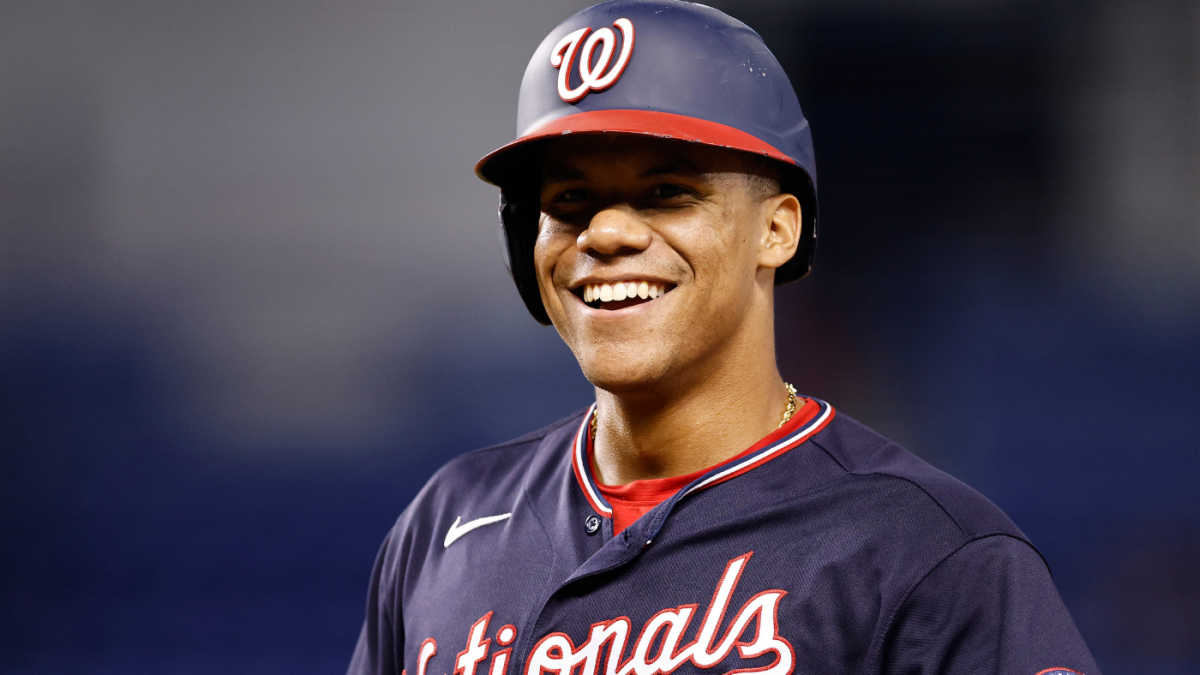 [ad_1]
As of Tuesday afternoon, the Tampa Bay Rays were set to be extended long-term with shortstop prodigy Wander Franco expected to pay him around $ 225 million over 12 years. Assuming the deal goes through, it will replace Atlanta Braves outfielder Ronald Acuña Jr.'s eight-year, $ 100 million extension, the largest signed by a player with less than a year of service in the league. MLB.
Franco, 20, made his debut last summer after being considered football's best prospect for years. He delivered on the hype, hitting 0.288 / 0.347 / 0.463 with seven home runs in 70 games. Although it won't celebrate its 21st birthday until March, it turned out to be a quick study; in his last 30 games last season, he produced 0.355 / 0.409 0.545 with almost nine times more hits (43) than strikeouts (five). Franco's fame seems assured, which makes it easy to see why the Rays rushed to get his services.
Now a reasonable question to ask is who will be next? Just as Fernando Tatis Jr. wasn't the last young star to sign a massive long-term contract, Franco's turn with the crown will certainly be a relatively short-term affair. Below, we've presented seven plausible candidates to follow, ranked in order of perceived likelihood. (Note that this is more for entertainment purposes than anything else.)
Please check the registration box to confirm that you wish to subscribe.
Thank you for your registration!

Keep an eye on your inbox.

Sorry!

An error occurred while processing your subscription.

The Royals are perhaps the team least likely to cut a player's serve time. When Dayton Moore suggested that Witt have a chance to make the opening day list last spring, it may have sounded more like an absurd message on a bulletin board than something realistic – he had only played in 37 pro games, after all – yet Moore's open-minded person embodied the organization's desire to do good through its players. So it would make sense that Witt would have an interest in working with the Royals for the long haul – especially given the precedent they set years ago by replacing Salvador Perez's absurdly friendly extension with a fairer pact.
Rodríguez and Rutschman are two of baseball's top prospects. Neither has reached the majors yet, but that doesn't necessarily stop their teams from closing a long-term deal. The Mariners are notorious for trying to get Jarred Kelenic to sign a team-friendly overtime in the past; hence the comments from former team CEO Kevin Mather suggesting the team would manipulate their uptime in response. The Orioles led by Mike Elias didn't seem to care much about the big league product, which is why we put Rodríguez at number one. Rutschman's arrival should start to change that though, and Elias would be wise to lock Rutschman up as soon as possible if he is to keep him for the long haul.
We're also combining the top two votes in the American League's Most Valuable Player race, as they are in somewhat similar situations. The two justified ridiculous levels of pre-debut hype to become legitimate superstars. They each have compelling reasons to decline long-term extensions at this point: Ohtani because he's two seasons away from free agency and wants to win (something the Angels haven't done much); Guerrero because his father has amassed generational wealth over the course of his playing career, making a submarket deal less appealing than it might be to others.
The Nationals are approaching an inflection point on Soto. Either they have to sign him for a long term extension or they have to start thinking about trading him. It might sound unreasonable, but with each passing day his financial demand will increase, and due to his reduced control over the team, his business value will decrease. The Lerners have shown their willingness to let star players walk first – Bryce Harper and Anthony Rendon come to mind – so it's far from certain that Soto will stay in DC for life.
It might be silly to put Arozarena behind Soto, but these are our rankings and we have a reason to do so. Arozarena has just hired Scott Boras to be his new rep, suggesting he won't sign an extension unless it earns him or near market value. Given that these are the Rays we're talking about, it seems highly unlikely that they'll be willing to play for Arozarena again, lest they spend their entire payroll on two players. Sorry, Randy; you're good, but Franco is better.
[ad_2]