Will Putin eat the bread of the world?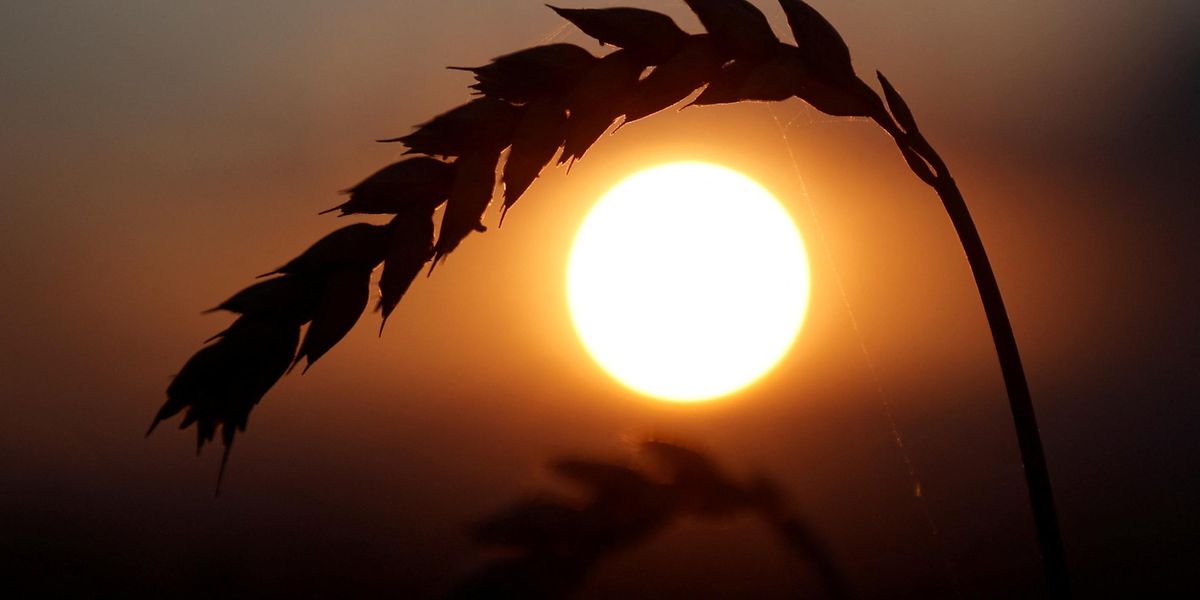 The global food industry has gone mad. Since Russia invaded Ukraine last month, world wheat prices have exploded and sunflower oil becomes a rare delicacy.
The impending global food crisis has taken years to prepare. Extreme weather events linked to climate change and pandemic-induced supply chain issues had already caused shortages and driven up prices. The war in Ukraine has aggravated a bad situation. But just how bad could things get and who holds all the cards?
---
A war between two agricultural giants. The war in Ukraine is making the world's essential staple foods scarcer and more expensive. Together, Ukraine and Russia account for more than 30% of world wheat exports, most of which have been to cut of the world market. Paying Russia for its agricultural exports has become almost impossible because of the sanctions, and Ukraine banned exporting basic foodstuffs, including wheat, to ensure he had enough to feed people during the war. It is worrying for dozens low- and middle-income countries that depend on Russia and Ukraine for a third or more of their wheat supply.
Additionally, the lingering war, now entering its second month, means farms could miss key planting and harvesting seasons this summer, sending supply chains into another dizzy spell.
How much worse could things get? Even in rich countries, things are not going well. Since Russia invaded Ukraine, many European consumers – already panicked by pandemic-induced economic uncertainty – have resorted to food hoarding. German grocers, for example, have been forced to ration cooking oil sales due to panic buying. And in Great Britainwhere war is aggravating pandemic-related inflation, food prices have risen at their fastest pace since 2013.
Moreover, there are growing fears that Vladimir Putin could weaponize food exports to harm the West. Moscow has already blocked ships carrying goods to leave the Black Sea and vowed to retaliate against crippling economic sanctions. Indeed, capturing the Ukrainian port city of Odessa, a critical trading point for the former Soviet Union, would allow Russia to control food shipments to the region.
If Putin plays hardball, food will become even more expensive in many parts of the world, especially in poorer countries. It's already reaching its climax by running out of money Lebanonwhich is plagued by political and economic crises and now faces even more severe food shortages.
Many governments are at an impasse because the only thing they can do to remedy the problem is to enforce pricing and subsidies. But these measures could hurt them in the long run, especially when they can no longer shell out the money to support long-term subsidies.
Egypt, the world's largest importer of wheat – 80% of which comes from Ukraine and Russia – fixed the price of unsubsidized bread this week to avoid the social and economic crisis. Meanwhile, countries like Hungary and Serbia banned grain exports.
This dynamic could lead to major political and social upheavals in the world. In Egypt, a country dependent on imports, President Abdel Fatah Al-Sisi knows that popular anger over wheat prices in his country – where around two-thirds of the population eat subsidized bread – could escalate into a mass uprising. An induced drought food crisis in 2007-2008 led to massive riots in dozens of countries. In 2008, former authoritarian Egyptian leader Hosni Mubarak order the army and the police to bake bread to try to bring down the temperature.
Who holds the cards? Russia, of course, and the West, which is trying to increase production to compensate for the losses of Ukraine and Russia. But the real power broker could be China, which hordes half of the cereals of the world. Some analysts are warning that China could use its grain stocks to try to win bellies and minds across Africa, Latin America and the Middle East.
The UN has warned of a "hunger hurricane", saying that as long as the war drags on, things are bound to get worse.