Xi finds another way to hurt China's economic prospects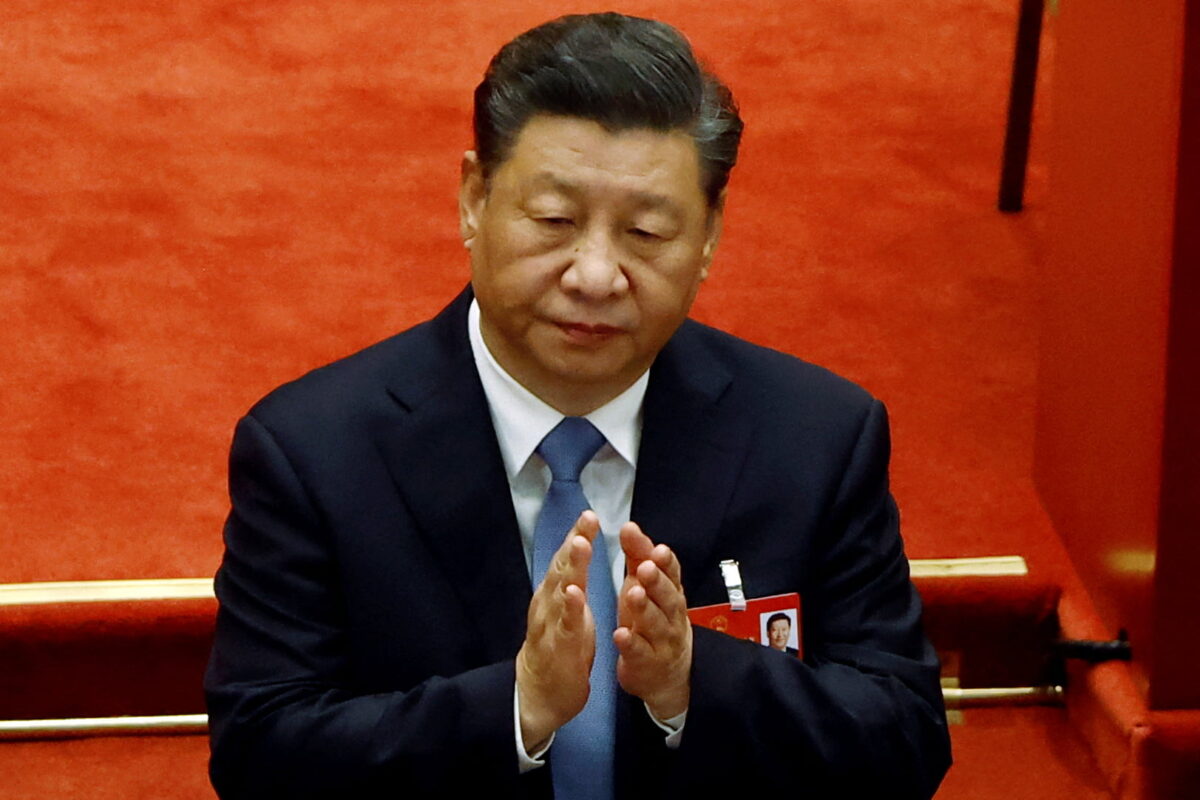 Comment
At times, Chinese leader Xi Jinping seems determined to cut China off from Western involvement and the technologies that have contributed to China's economic miracle. The list of obstacles to this important source of development is long. The latest addition is Beijing's move to require foreign companies in China to house Communist Party cells within their management structures and empower those cells to make business decisions. By adding to the list of burdens imposed on foreign investors, Beijing seems to have decided, no doubt inadvertently, to impose a new obstacle to the country's economic prospects.
The list of obstacles to development continues to grow. At the top is Beijing's growing insistence on more centralized direction of the economy as a whole, an act that can only stifle economic dynamism. The list also includes Beijing's reluctance to take steps to reduce China's dependence on foreign purchases by weaning the economy from its export focus. For more details on these issues, see this discussion. Beijing has also taken steps to deny Chinese companies help from Western funding sources, which is especially critical now that China is facing a huge debt overhang itself. For more details on this, see this article and this one. The last rule requiring party cells only adds to the list.
The communist cell's mandate emerged from the China Securities Regulatory Commission, the equivalent of the US Securities and Exchange Commission (SEC). Foreign fund managers, recently invited to China to presumably improve that country's financial sophistication and technology, would have to welcome Communist Party cells when they operate in China. In other words, the taxation seems narrowly targeted, perhaps because these fund managers seem to have been exempted from having to partner with a Chinese company. But everything suggests that this may not be the end. For some years, there has been talk of imposing such a more general rule on all foreign companies operating in China, most of which already have a Chinese partner.
Although issued through the Chinese Securities Regulatory Authority, the rule reflects a September 2020 statement by the General Office of the Communist Party Central Committee. In the clumsy prose so typical of communist governments, it is titled: "Opinion on Strengthening the United Front Work of the Private Economy in the New Era." As noted, the effort appears to be aimed at increasing the party's influence in business decisions. It's not yet clear exactly how this effort will influence decision-making at foreign companies, but one indicator is how several Chinese companies, and not necessarily state-owned ones, have asked their boards to "seek the advice of the leading group of the enterprise party" before making any important decision.
American and foreign companies in China have long resented the interference of their Chinese partners and Beijing. Their main complaints relate to the way Beijing insists that any foreign company operating in China have a Chinese partner and transfers all technology and trade secrets to that partner. Such rules and complaints from US companies have already prompted the US Congress to consider legislation to limit US involvement in China. For more details on this, see this thread. So far, US fund managers entering China have not commented, but it's hard to imagine few executives would be happy to consult a party cell on trade decisions. Many may decide that the Chinese exhibit is worth it nonetheless. Even then, managers will worry about legal ramifications in the United States. Managing funds under the direction of internal communist cells could prompt US shareholders to claim a breach of management's fiduciary duty to act solely for their benefit.
On its own, this new cell requirement is probably not enough to tip the scales against foreign firms and even fund managers seeking exposure to China. Fund managers could find ways to circumvent fiduciary duties. But alongside the growing list of other charges imposed by Beijing, many foreign companies may reconsider the benefits of Chinese exposure. This would go against China's economic interests. Even Xi's New Development Concept (NDC) recognizes the value of foreign businesses and otherwise encourages them. To learn more, see this article. It is becoming apparent that the Chinese leadership is working against the grain or, more likely, following a genuine believer's approach to communism, however harmful it may be to economic development.
The opinions expressed in this article are the opinions of the author and do not necessarily reflect the opinions of The Epoch Times.